Prairie Booster Club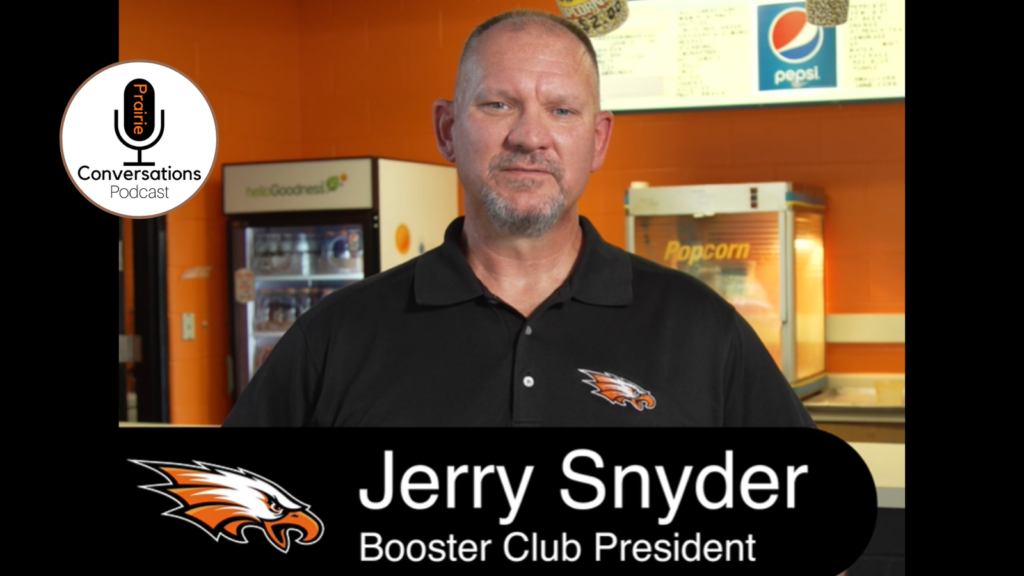 MISSION:
The purpose of Prairie Booster Club is to support and promote co-curricular activity groups at Prairie High School by unifying students, parents, coaches, faculty, staff, and community to enhance shared school spirit and provide moral, as well as financial support. Prairie Booster Club shall not seek to control or direct the technical activities or policies of coaches, advisors, or school administration. Prairie Booster Club shall operate in accordance with all College Community School District rules and regulations.
RESPONSIBILITIES:
PBC is responsible for all concession stands at all events on Prairie's campus. This includes Prairie High School, Stadium Field Home and Visitor, youth baseball fields, and softball/baseball fields. These stands are operated and staffed with volunteer help. This includes purchasing products, stocking for each event, cleaning, preparing concession items, selling items, reconciling cash drawers and restocking for the next event.
HOW WE IMPACT STUDENTS, ATHLETES AND OUR COMMUNITY:
Concession profits help build and maintain facilities, fields, baseball/softball diamonds and purchase equipment. Recent "big-ticket" items include a $51,000 digital message board in front of Prairie High School, $34,000 for Baseball and Softball Scoreboards, and $20,000 investment in equipping the newly constructed Prairie High School concession stand. We provided $47,000 over the last 9 years for the Agilities Program that has a direct impact on the students. Since 2007, PBC has also donated $13,000+ to support Post Prom activities.
WE ARE A TEAM OF DEDICATED VOLUNTEERS – PLEASE JOIN US:
Being a parent/guardian/support member of a student at College Community Schools automatically qualifies you as a member of PBC. We are a non-profit organization, there are no dues to join, only an opportunity to meet others and to become more involved in the district and your child's athletic/activity experience.
Meetings are open to the public and held the third Wednesday of each month in the
HIgh School Success Center at 5:30pm.
Will you consider dedicating an hour or two a month to help out?
Please contact one our 2021-2022 Executive Officers:
President: Jerry Snyder
Co-Vice Presidents: Mark Smyth and Tracy Rains
Treasurer: Al Soukup
Recorder: Angie Snyder
Please contact us by email at: InfoCRPrairieBoosters@gmail.com