Camps, Clinics and Other Events
Directions
Registration for all camps and clinics are online through InTouch Receipting. Click on the link, login to your account, click on your student and then "Register: Summer Camps and Other Events". Select the camp, clinic or event and follow the registration instructions.
Payment will be online. Some events may give you the option pay later by check. No money will be collected at the camp, clinic or other event by staff or parents. All campers must register online.
Check back frequently as we will be adding events information.
2021 -2022 Events
2022 Elite Cheer Clinic 1/10/22 with performance on 1/11/2022- 5th-8th Grade Cost $40. Register by 12/17 to guarantee a t-shirt, Registration closes 1/3/2022 for all – REGISTRATION OPENS 12/1/2021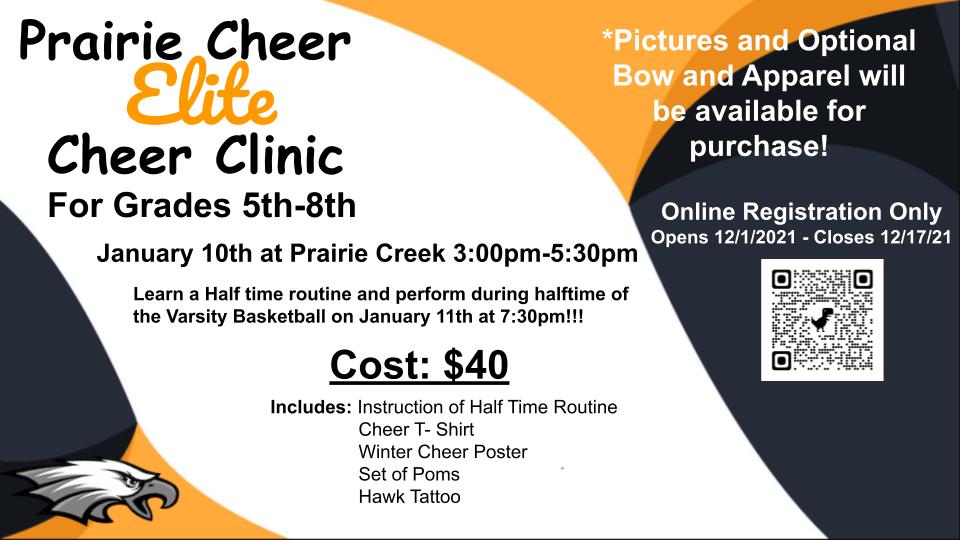 Summer Camps for 2022
Football
Boys Basketball
Girls Basketball
Cross Country – PXC XXI
Girls Soccer
Boys Soccer
Youth Track & Field Camp
Volleyball
Wrestling
Swimming with Jefferson HS