Meet the Trainers
Athletic Training and Strength Training Staff. Learn more about Performance Therapies (Performance Therapies & Performance Health & Fitness)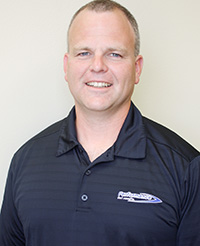 Dave Williams
Performance Therapies – Coralville
Credentials: BS in Athletic Training; Iowa Athletic Trainer License; Certified Strength & Conditioning Specialist; Master of Physical Therapy: Iowa Physical Therapy License; PH.D. in Physical Therapy and Rehabilitation Science; Associate – University of Iowa graduate Program in Physical Therapy.
Bio: When David was 14, he tore is ACL and since there was no physical therapy in his area he found books on it and rehabilitated himself. From that point on, he knew that was the only career he ever wanted to pursue. He believe that if you place the well-being and concern of your patient/client as the focus of your treatment, everything else will take care of itself. In his free time, David enjoys attending his kids' activities, helping coach their teams and doing almost every outdoor activity.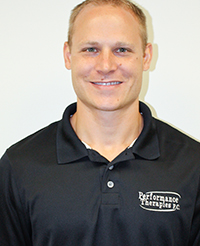 Blake Tiedtke
Credentials: Doctorate of Physical Therapy, Certified Strength and Conditioning Specialist, Functional Dry Needling Certification
Bio: Blake has personally experienced the positive impact physical therapy can have on people. In addition to his role as a physical therapist, he works with area high schools for strength and conditioning. Regardless of what skill level a patient is at, Blake enjoys helping improve patients function and quality of life. He currently is pursuing an advance certification for manual therapy (MTC) through St. Augustine University.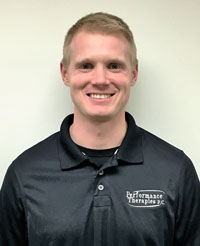 Kyle Bernard
Credentials: Doctorate in Physical Therapy
Bio: Kyle enjoys working with patients of all ages and varying diagnoses. he enjoys empowering his patients to take an active approach to their treatment helping them return to their prior level of function. he strives to form a positive relationship with each patient to help them reach their individualized goals. In his free time, Kyle enjoys spending time with family and friends, golfing, running, playing basketball, and following Northern Iowa athletics.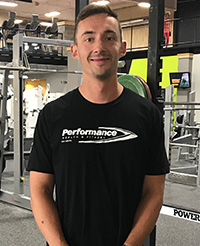 Alex Harmer
Credentials: Masters Degree in Coaching and Administration; Certified Strength and Conditioning Specials
Bio: Alex attended Wartburg College where he earned his degree in coaching and administration while playing on their football team. He was fortunate enough to intern at Iowa State University (football), North Dakota State University (football), and the University of Iowa (Olympic), and was recently an Assistant Strength and Conditioning Coach at Minnesota State University (Mankato) where he was in charge of baseball, women's basketball, wrestling, cheer, redshirt football, intern coordinator, while also assisting with football. His passion is to develop relationships with athletes and give them the tools necessary to achiever success on and off the field.